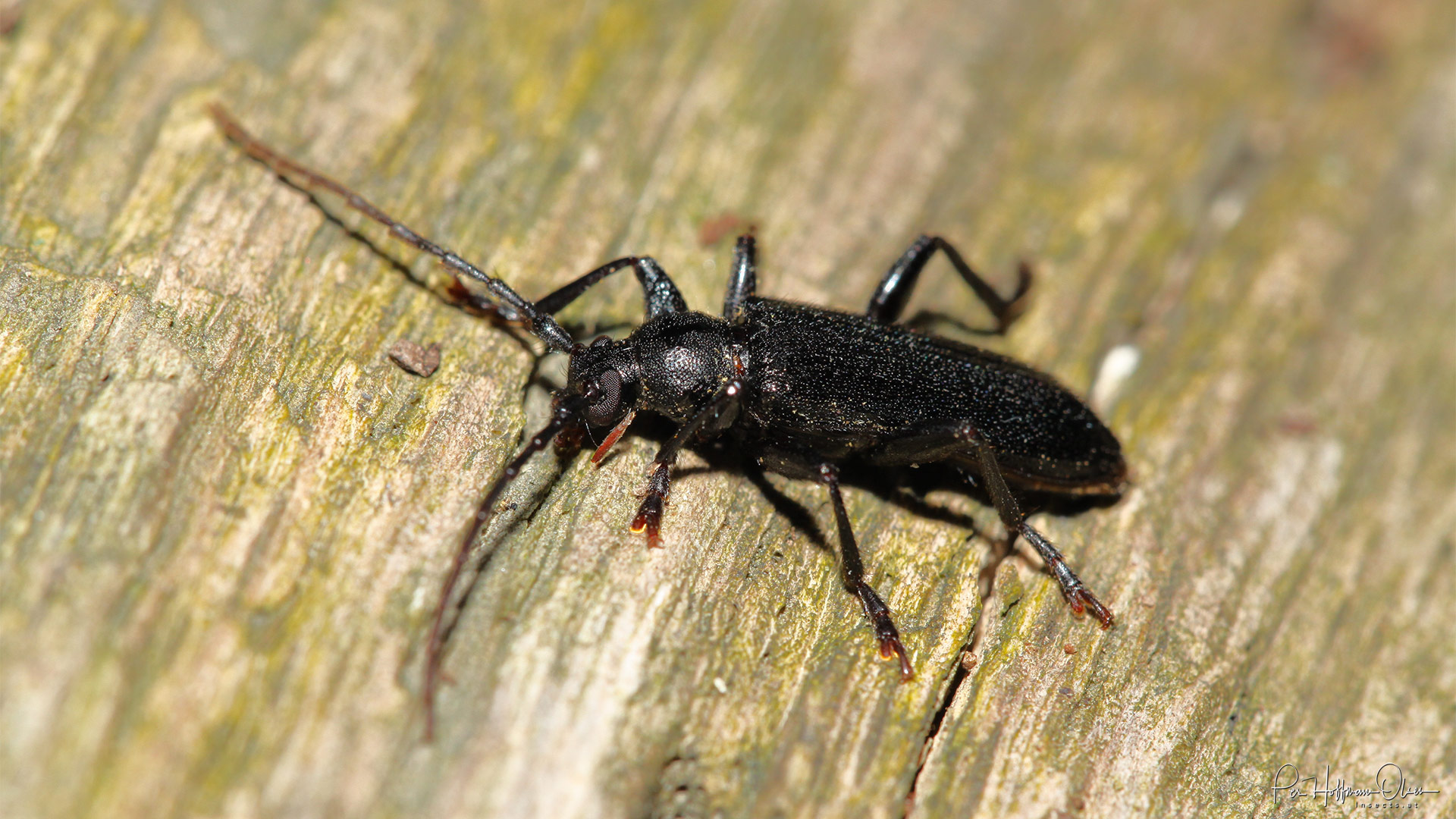 English: 
German/Austrian: Schwarzer Bergbock
Danish: 
Image: 1920x1080
Location: Austria, Wien, Lainzer Tiergarten
Date: 10/06/2016
Copyright: Per Hoffmann Olsen
Camera: Canon EOS 50D
Lens: Sigma 150mm APO Macro
There are 3 subspecied in Europe, the two other are only known from Southern Europe. 
This was photographed during a guided night tour in the Lainzer Tiergarten in 2016.
This is only the 2nd record ever found in Vienna. The first was found in a private coleoptera collection donated to the Natural History Museum Vienna and is undated - possibly from the first half of the 20th century.
Hits: 1098