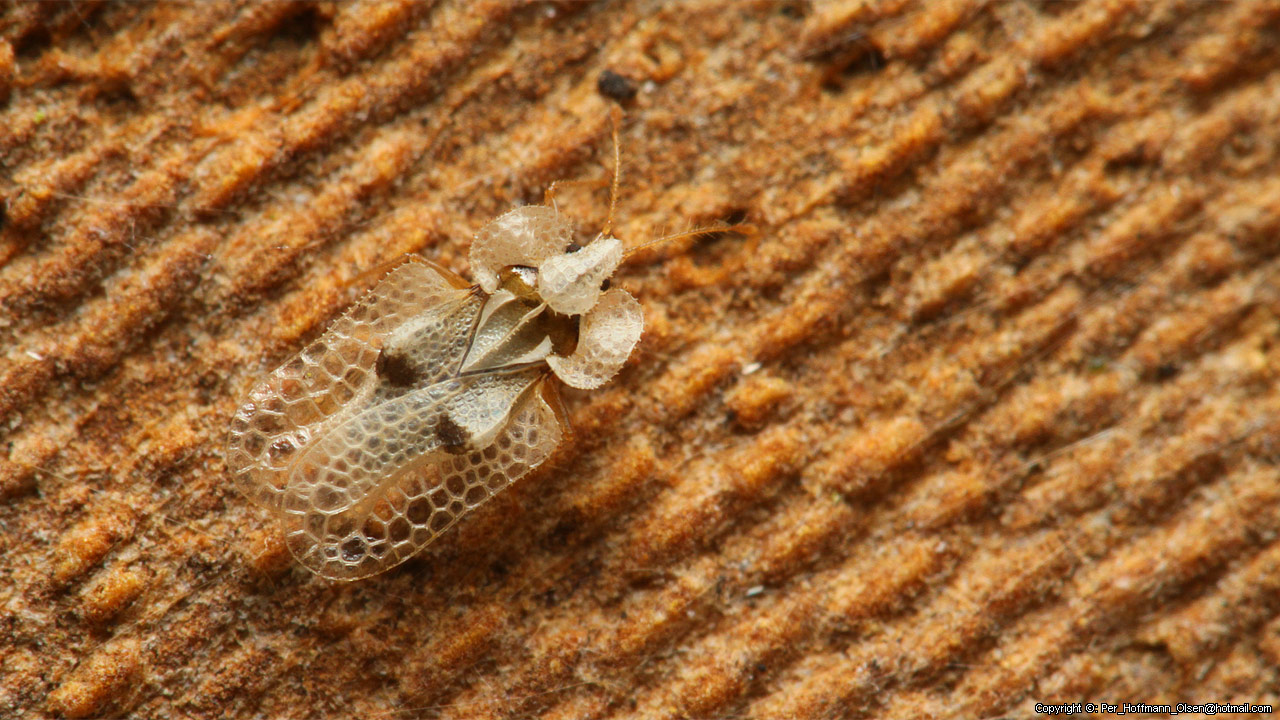 The sycamore lace bug is a pest which came from America to Italy in 1964 and then spread throughout Central and Southern Europe. On mass occurrences it can lead to early leaf fall on the sycamore. It's only 3 to 4 mm large.
English: Sycamore lace bug
German/Austrian: Platanennetzwanze
Danish: 
Image: 1280x720 Size: 270 Kb
Location: Austria, Wien, Kalksburg
Date: 13/11/2010
Copyright: Per Hoffmann Olsen
Camera: Canon EOS 50D
Lens: Sigma 150mm APO Macro + 25mm Extention + 12mm Extension + 1.4x Conv.
Hits: 1414