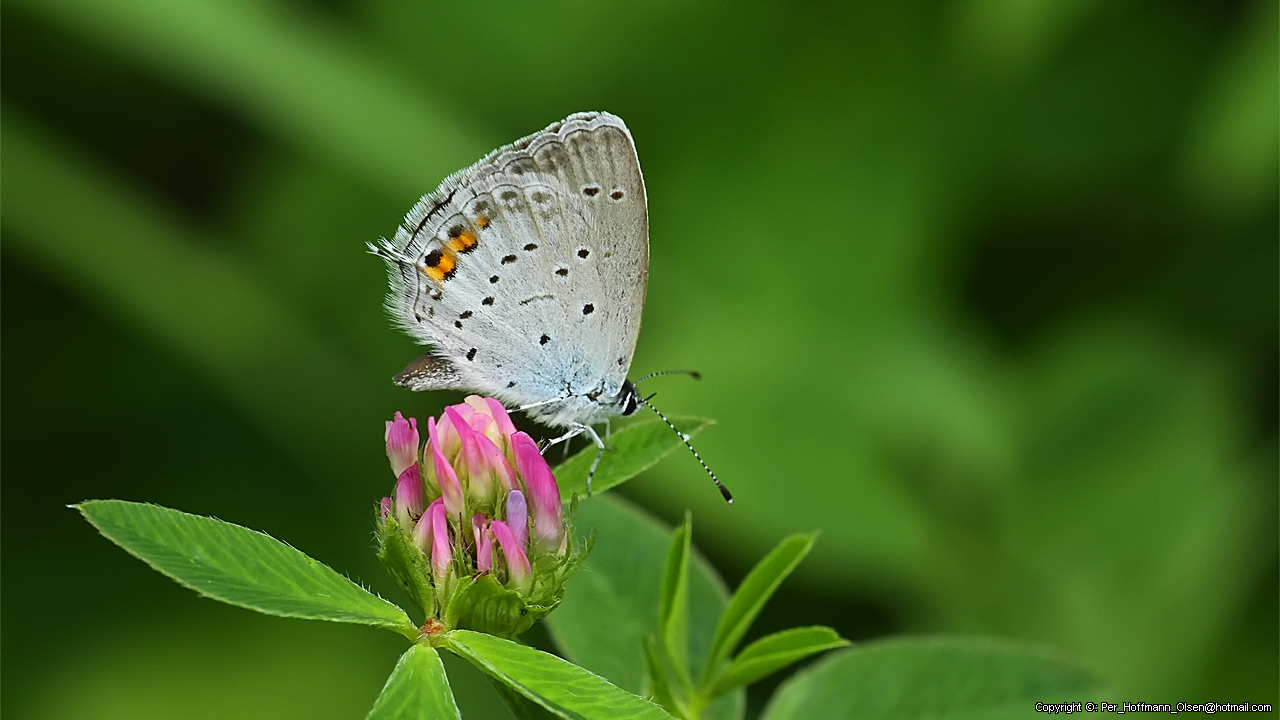 Flight-period Central Europe:
 

Jan

Feb

Mar

Apr

May

Jun

Jul

Aug

Sep

Oct

Nov

Dec

Imago
English: Short-tailed Blue
German/Austrian: Kurzschwänziger Bläuling
Danish: Korthaleblåfugl
Image: 1280x720
Location: Austria, Niederösterreich, Tulln
Date: 29/07/2012
Copyright: Per Hoffmann Olsen
Camera: Canon EOS 50D
Lens: Sigma 150mm APO Macro
There are two other Butterflies which are almost identical to the C. argiades. The first is the Cupido decoloratus, which doesn't have the orange spots seen clearly on this photo. The other is the Cupido alcetas, which also doesn't have the spots.
The further in the flight-period you come, the more difficult it becomes to determine the C. argiades due to the wear and tear of the wing scales.
Hits: 1588