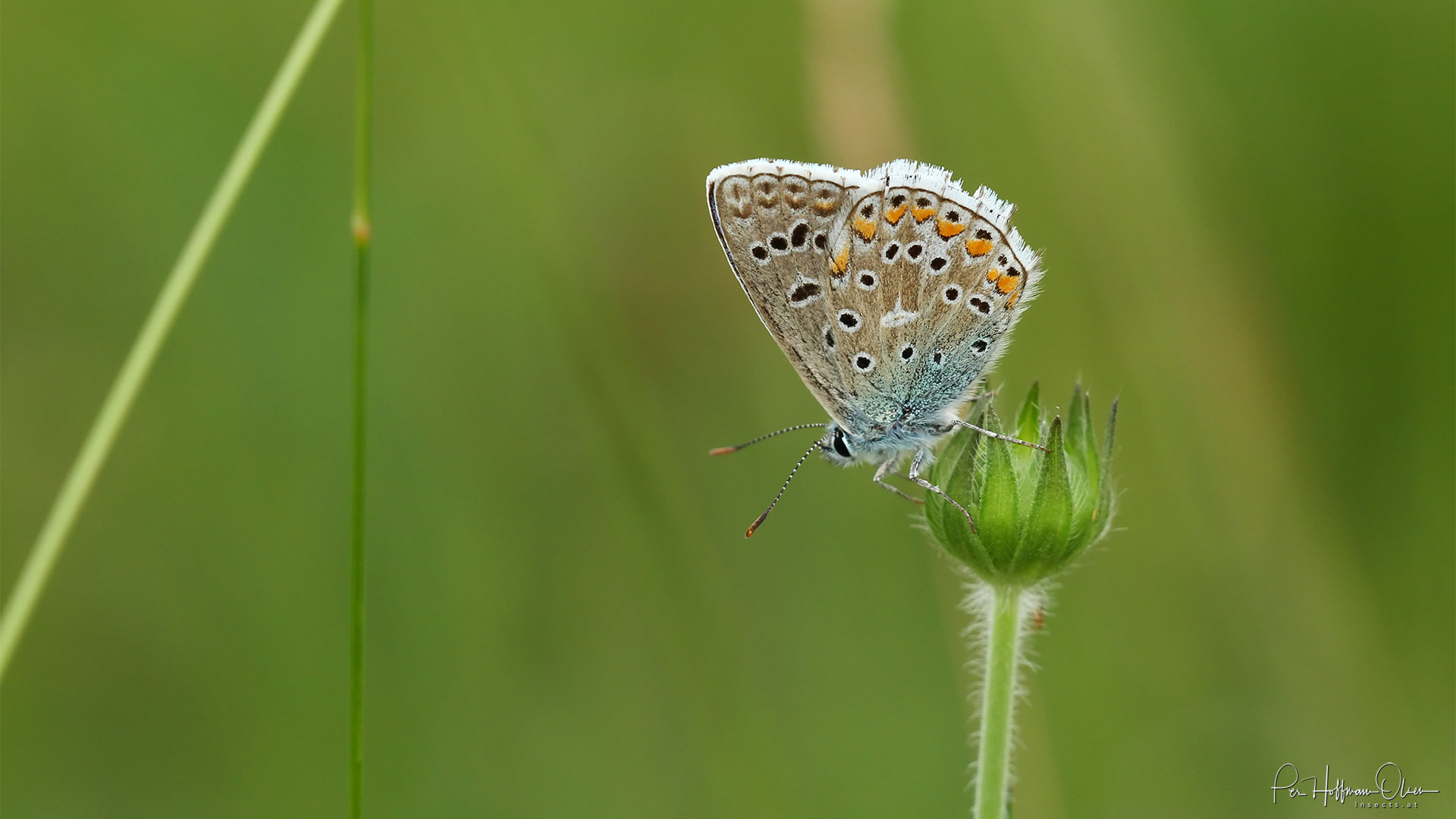 Flight-period Central Europe:
 

Jan

Feb

Mar

Apr

May

Jun

Jul

Aug

Sep

Oct

Nov

Dec

Imago
English: Adonis Blue
German/Austrian: Himmelblauer Bläuling
Danish: 
Image: 1920x1080
Location: Austria, Niederösterreich, Perchtoldsdorfer Heide
Date: 07/06/2018
Copyright: Per Hoffmann Olsen
Camera: Canon EOS 7D
Lens: Sigma 150mm APO Macro
There are other butterflies very similar to this species, like the P. thersite or P. icarus. Photos alone are often not enough to determine this species.
One indicator that this Male is the P. bellargus are the dark veins continuing out into the white margins of the wing upper- and undersides. On Females this feature is not that prominent.
Hits: 417