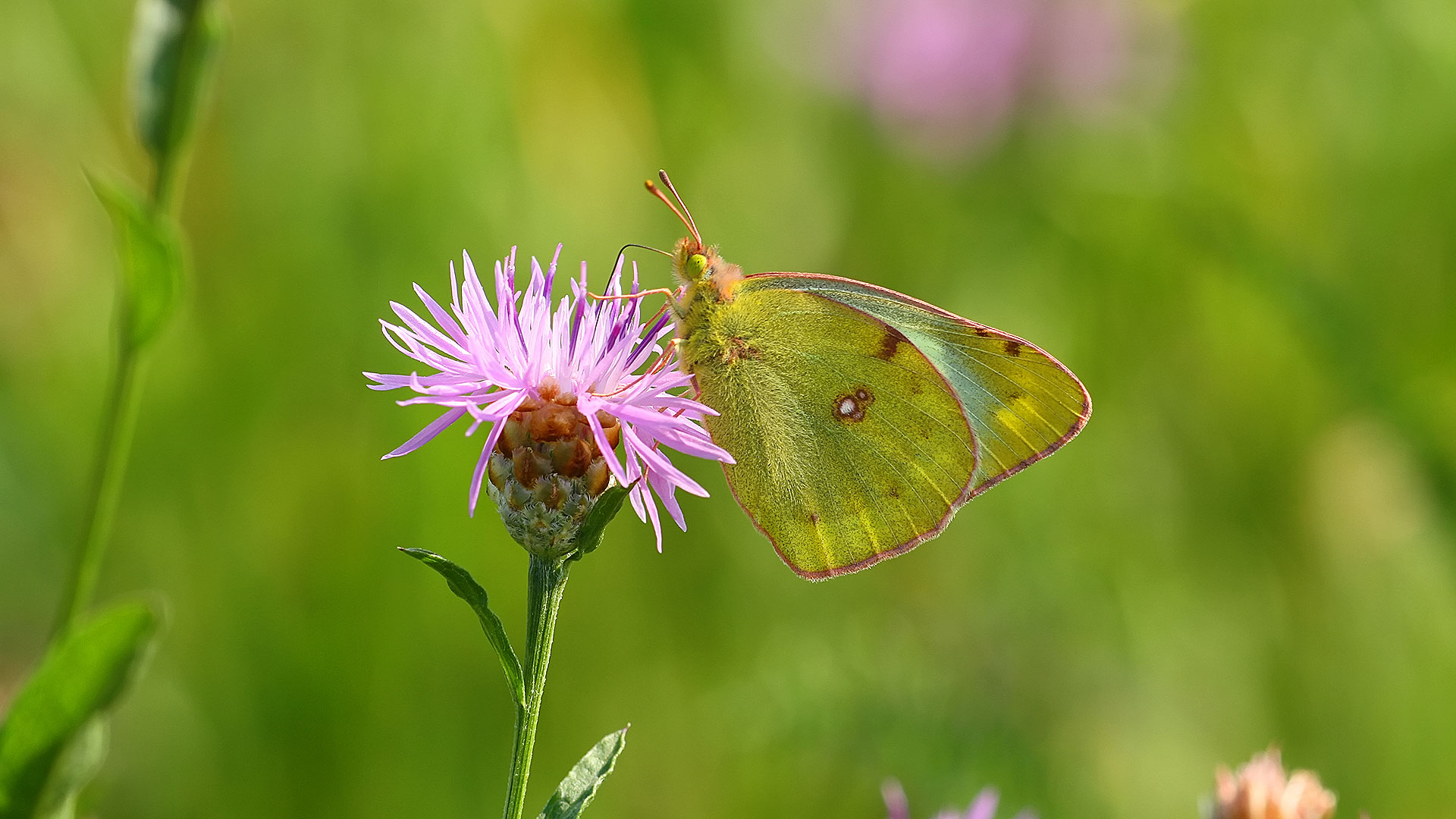 Flight-period Central Europe:
 

Jan

Feb

Mar

Apr

May

Jun

Jul

Aug

Sep

Oct

Nov

Dec

Imago
English: Clouded Yellow
German/Austrian: Wander-Gelbling
Danish: Orange høsommerfugl
Image: 1920x1080
Location: Austria, Niederösterreich, Gruberau
Date: 01/09/2012
Copyright: Per Hoffmann Olsen
Camera: Canon EOS 50D
Lens: Sigma 150mm APO Macro
Female species, the inner colour of the forewings are lightgreen-white. The Male has a pure yellow colour.
It is extremely difficult to determine the Colias genus on photos alone. I guess its C. croceus, but it could be the C. hyale or the C. erate as well. Most of the obvious characteristics are seen on the upperside of the wings, but mostly the butterflies are sitting with their wings closed, so that you can't see the upperside.
Hits: 1570