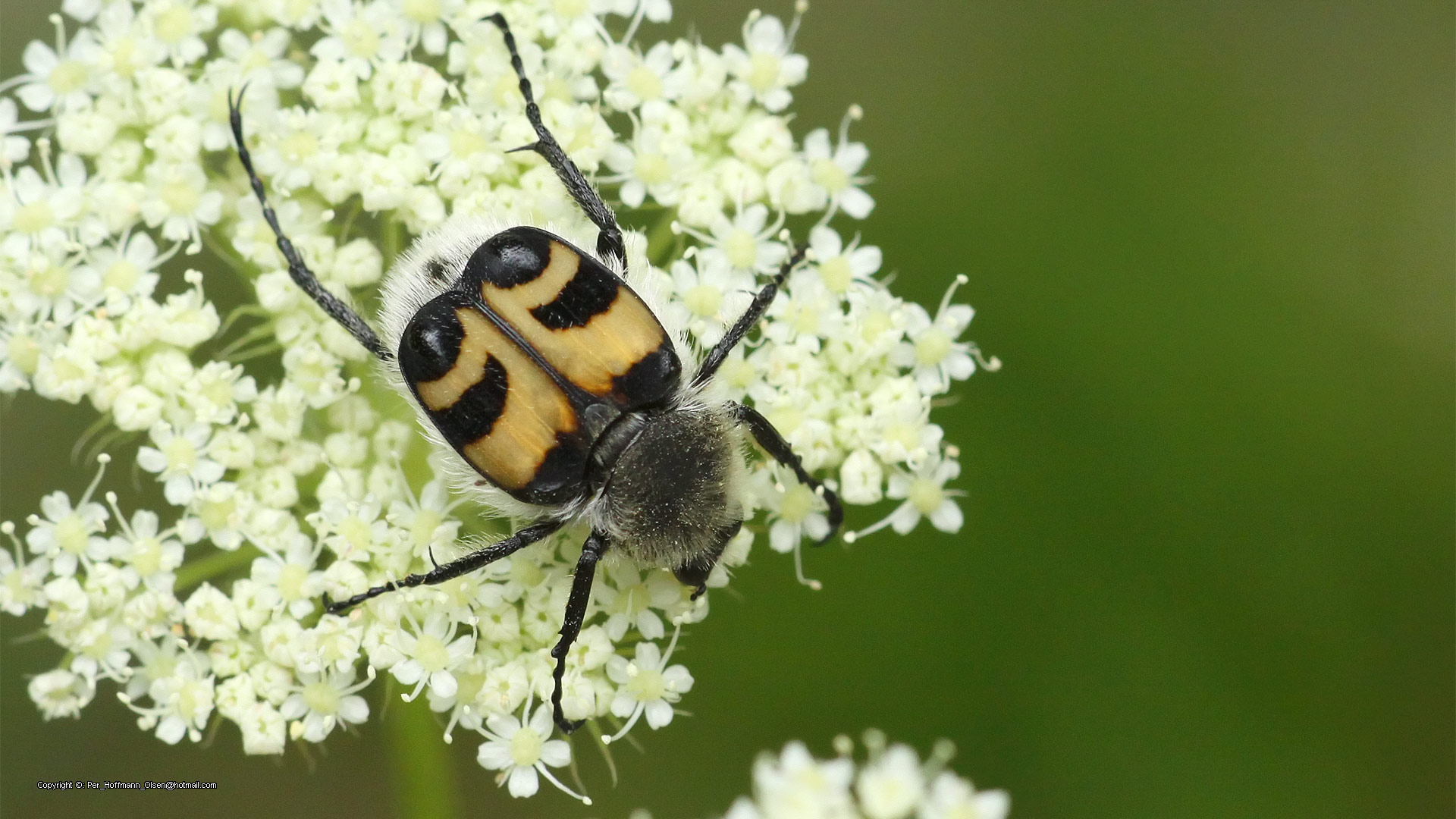 English:
German/Austrian: Gebänderter Pinselkäfer
Danish:
Image: 1920x1080
Location: Austria, Niederösterreich, Höllental
Date: 09/08/2014
Copyright: Per Hoffmann Olsen
Camera: Canon EOS 50D
Lens: Sigma 150mm APO Macro
---
Identification Help
This is the same male species as in the previous image.
In 2002 i took this photo of, what later turned out to be, the Trichius sexualis.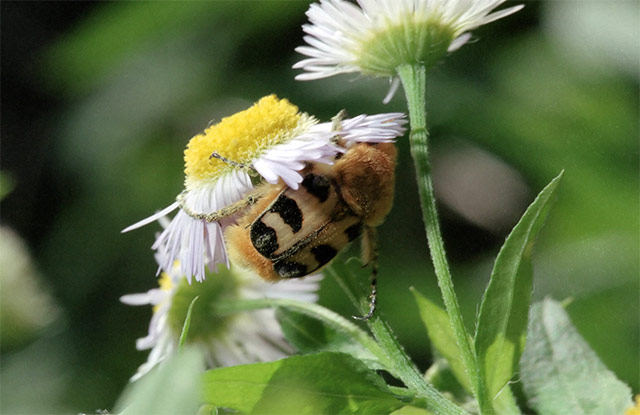 You have to catch the beetle, turn it around and take a photo of abdomen underside. Only then you can be sure.
On this photo you can't see any of the important legs to exclude the T. fasciatus and the underside of the abdomen is not visible.
You can't determine the Trichius species on spot pattern alone.
---