The is a Male with its typical genitalia very similar to a scorpions stinger, which gave the whole family its name - Scorpionflies.
Insect of the year in Austria 2018.
On the 1. of March 2020 iNaturalist chose this as the Observation of the day. 
Tony Iwane - iNaturalist Staff: "Wonderful capture, thanks for sharing @per-hoffmann-olsen, this is iNaturalist's Observation of the Day! We've posted it to our Facebook, Twitter, and Instagram accounts."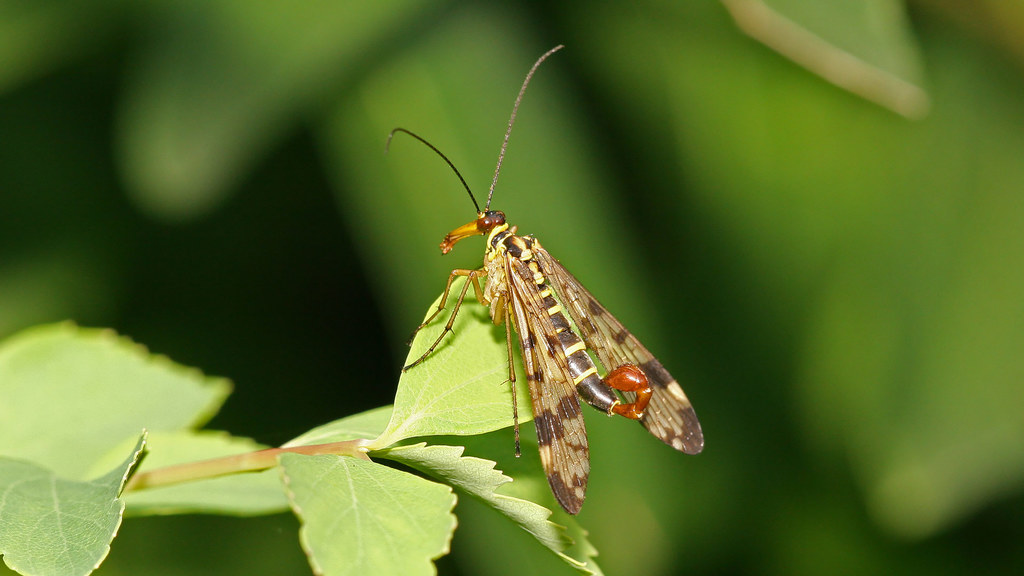 Easier to identify from this angle.