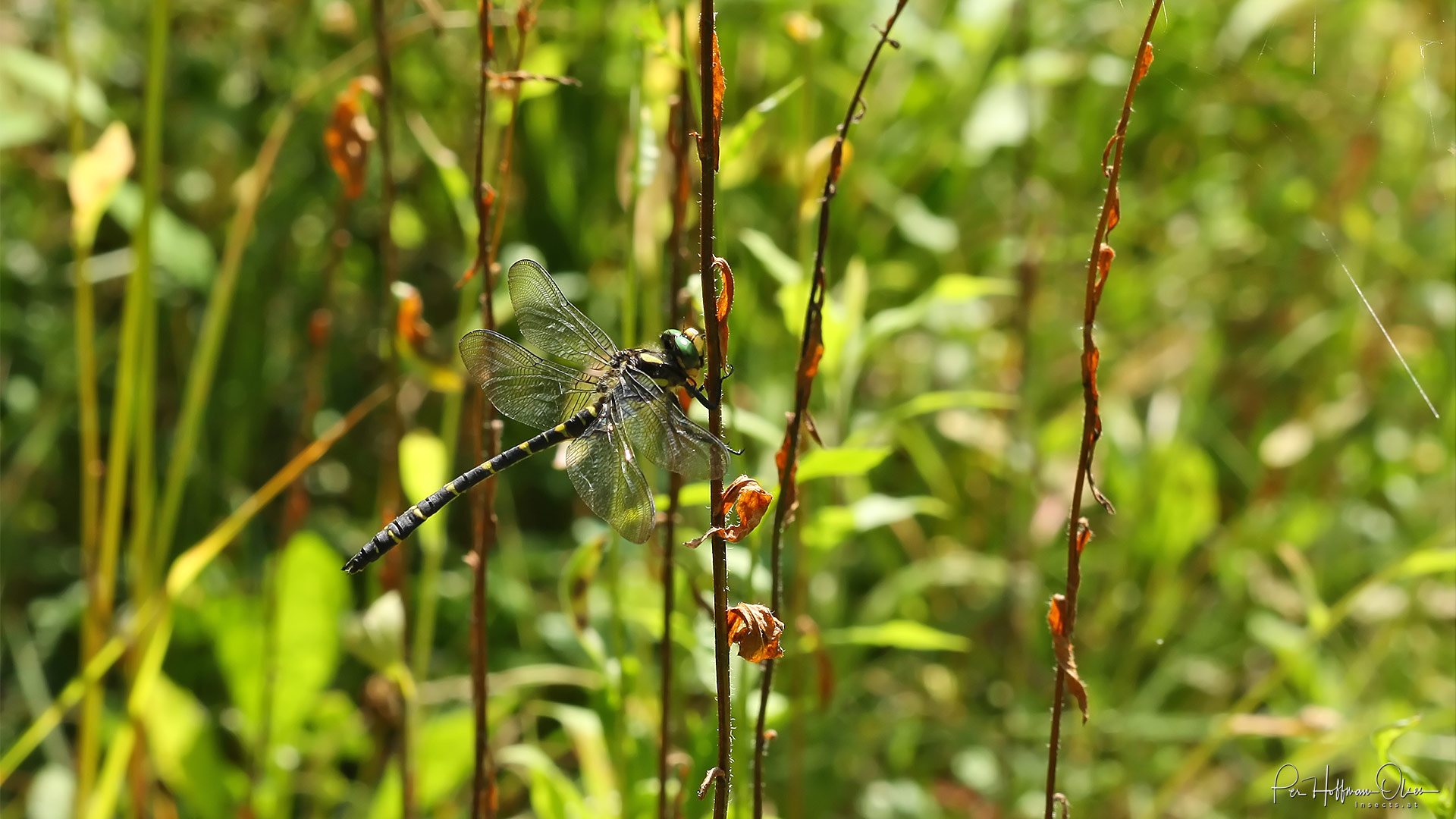 Flight-period Central Europe: from June to August
 

Jan

Feb

Mar

Apr

May

Jun

Jul

Aug

Sep

Oct

Nov

Dec

Imago
| | |
| --- | --- |
| English: | Sombre Goldenring |
| German: | Gestreifte Quelljungfer |
| Danish: | |
| Date: | 17/07/2017 |
| Location: | Austria, Niederösterreich, Ober-Danegg |
| | |
| Copyright: | Per Hoffmann Olsen |
| Camera: | Canon EOS 50D |
| Lens: | Sigma 150mm 1:2.8 APO Macro |
| | |
Identification Help
The root triangle on the backwings have 5 cells instead of 3, which could make it C. boltonii instead of C. bidentata. But according to this document http://www.libellula.org/wp-content/uploads/2016/10/30_1-2_Pix_a.pdf there is about 3% possibility that it is the C. bidentata, when looking on the backwing cells alone. They do variate from 2 to 6 cells where 3 cells is the most common.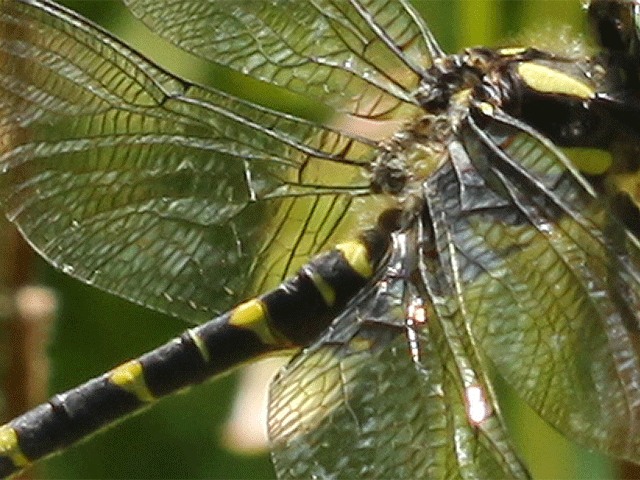 But before concluding that its a C. boltonii you have to look at two other characteristics of the C. boltonii, first: that the triangle behind the eyes is yellow instead of black like on the C. bidentata - here it seems to be black.
Second: The C. boltonii also has a weak very fine second set of yellow stripes on the abdomen - which seems to be missing here as well. 
So this must be the C. bidentata.
More information information on the C. boltonii here: https://www.natur-in-nrw.de/HTML/Tiere/Insekten/Libellen/TL-26.html (in German)
Hits: 1494