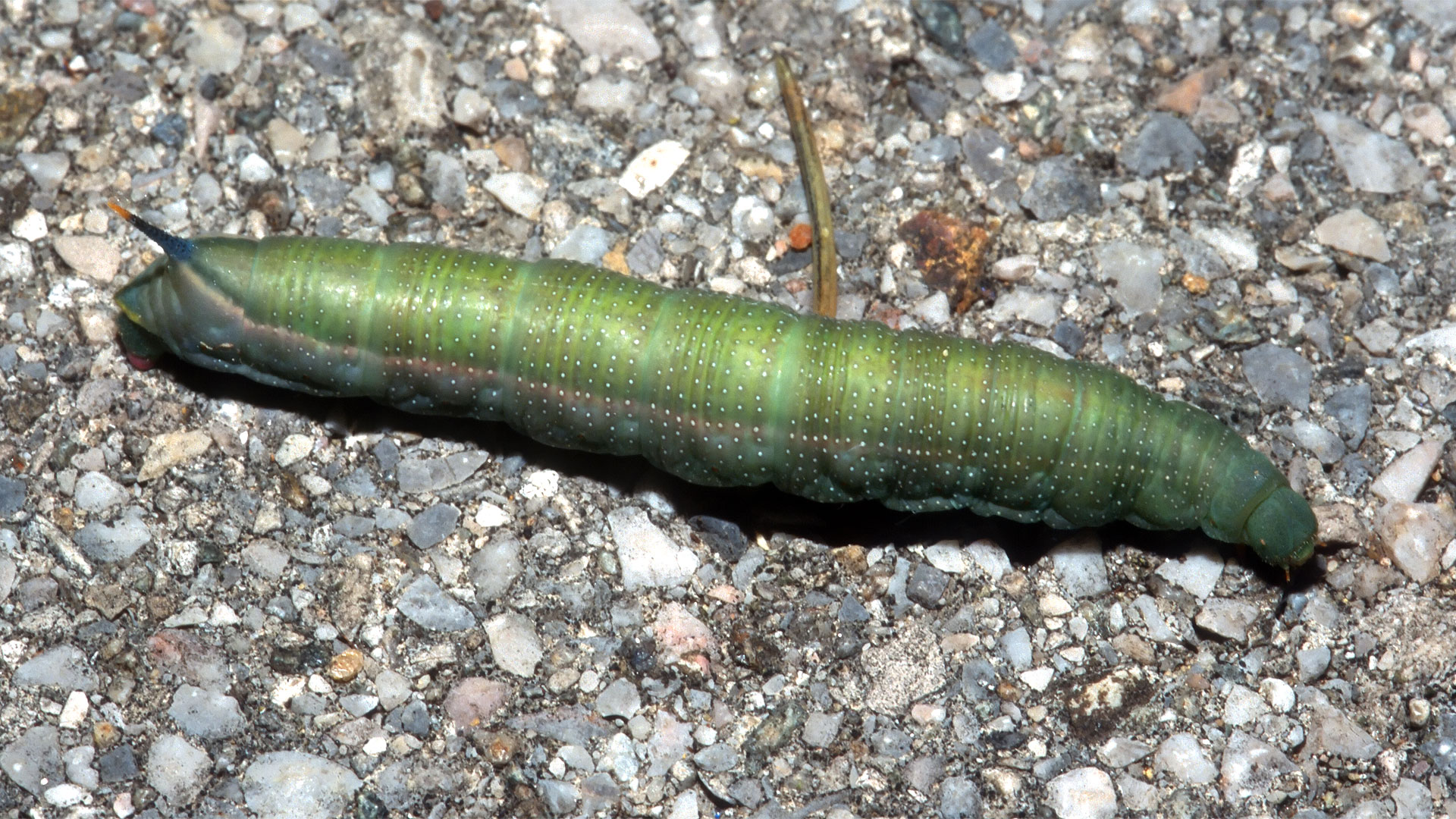 Flight-period Central Europe: from May to September
 

Jan

Feb

Mar

Apr

May

Jun

Jul

Aug

Sep

Oct

Nov

Dec

Imago
Larva
Conservation Status in Austria: Least Concern (LC)
English: Humming-bird Hawk Moth
German/Austrian: Taubenschwänzchen
Danish: Duehale
Image: 1920x1080
Location: Austria, Niederösterreich, Ober-Danegg, Hohlweg
Date: 01/09/2003
Copyright: Per Hoffmann Olsen
Last Instar of the Humming-bid Hawk Moth.
This is a very migrant butterfly, which flies all year in southern Europe, but also in the coastal regions of middle-western Europe. It even migrates to Iceland and is known to migrate up to 3000 Kilometers in just about 2 weeks.
Its hard to define the Imago's flight-period for Central Europe.