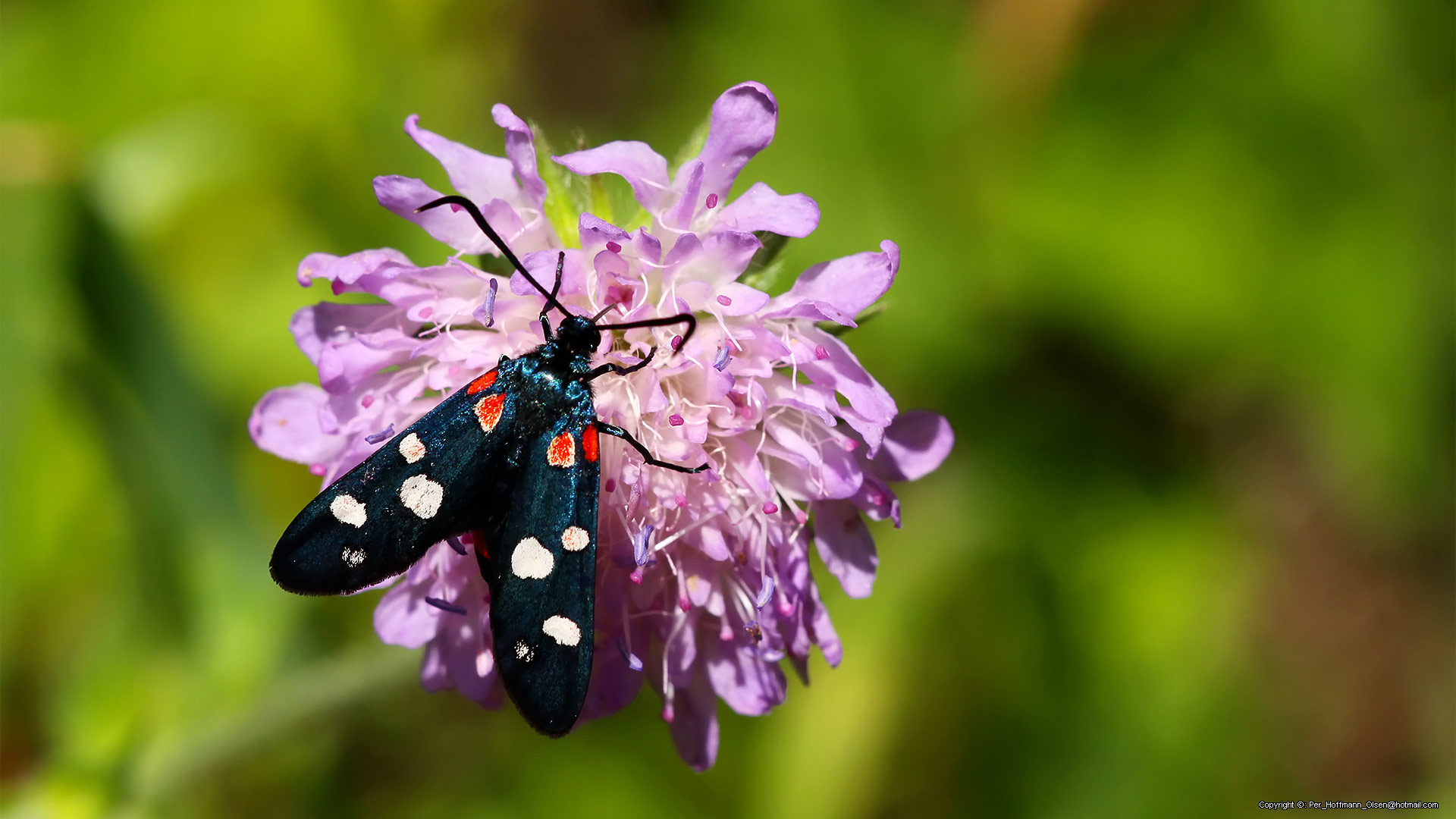 Most of the spots are white, but the first two to four are red or orange. A clearly red or orange ring on the abdomen (See next picture). Hindwings are dark with 1 white spot.
Flight-period Central Europe: from Mid June to Mid August
 

Jan

Feb

Mar

Apr

May

Jun

Jul

Aug

Sep

Oct

Nov

Dec

Imago
Conservation Status in Austria: Endangered (EN)
English:
German/Austrian: Veränderliches Rotwidderchen
Danish:
Image: 1920x1080
Location: Austria, Niederösterreich, Ober-Danegg
Date: 11/07/2015
Copyright: Per Hoffmann Olsen
Camera: Canon EOS 50D
Lens: Sigma 150mm APO Macro
There are several different forms of the Z. ephialtes. For example there is a form which resembles the wings spots of the
Z. filipendulae
, but with a red ring on the abdomen, which the
Z. filipendulae
doesn't have.