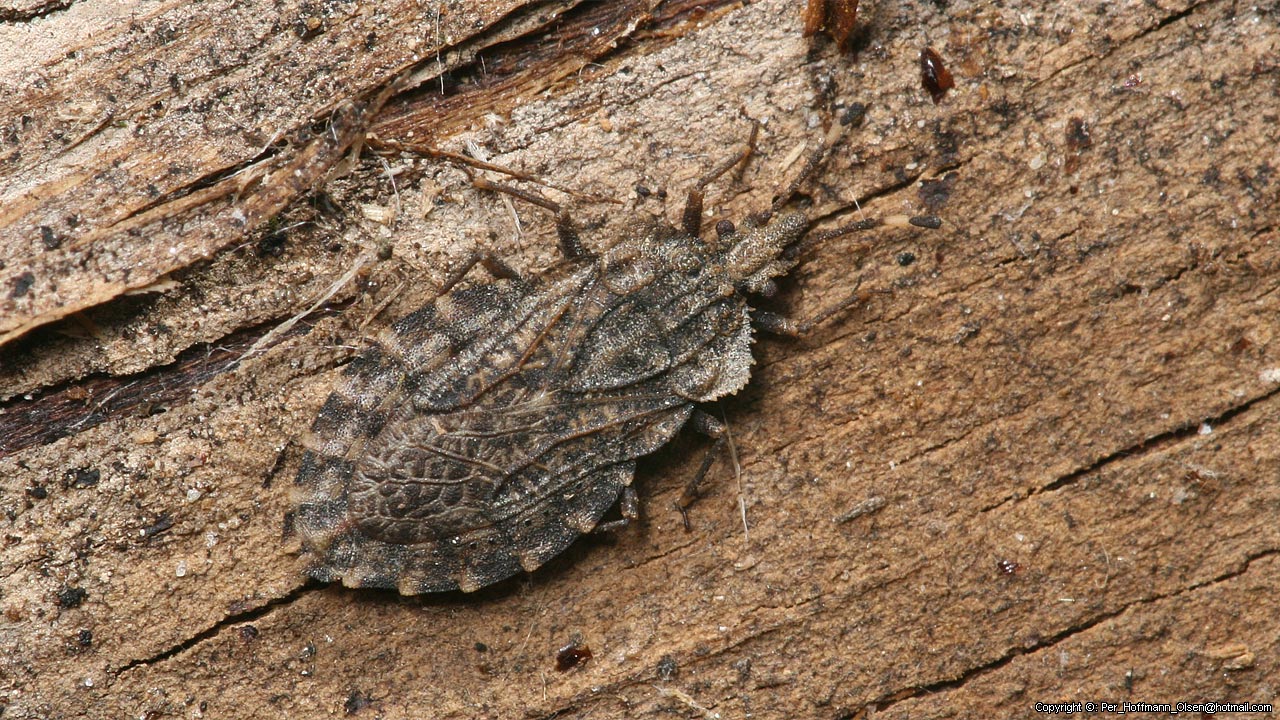 This could be A. ribauti, but there are other Aradus species in Austria which have the same form, size and colour, like the A. krueperi or the A. maghrebinus. Read more at www.biologiezentrum.at.
English: 
German/Austrian: 
Danish: 
Image: 1280x720 Size: 323 Kb
Location: Austria, Niederösterreich, Petronell-Carnuntum
Date: 08/05/2008
Copyright: Per Hoffmann Olsen
Camera: Canon EOS 30D
Lens: Sigma 150mm APO Macro + 1.4x Conv.