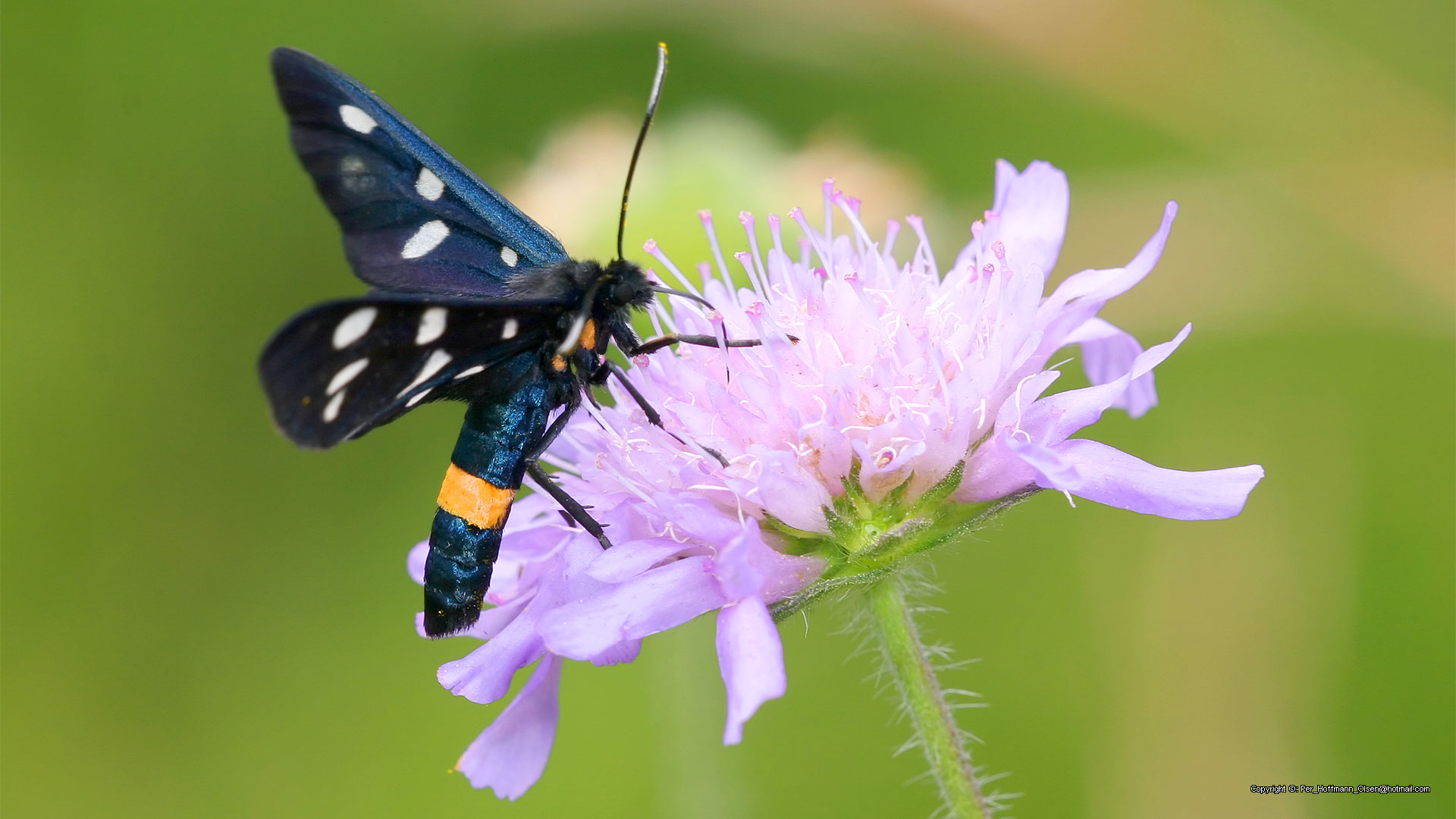 In all of Europe we only have six species of the Amata Genus - if we step up to the Tribe where Amata belongs, we get 3 additional Dysauxes species . In Africa below Sahara there are over 100 known Amata species.
Have a look at these on this nice AfroMoths website. There is no direct link to the Amata Pictures, you have to do some work yourself.
Click on this link http://www.afromoths.net/species/pictures and then type in "Amata" in the "Filter by genus" Dropdown. Enjoy!
English: Nine-spotted
German/Austrian: Wießfleckwidderchen
Danish:
Image: 1920x1080
Location: Austria, Wien, Hadersdorf
Date: 25/06/2005
Copyright: Per Hoffmann Olsen
Camera: Canon EOS 20D
Lens: Sigma 150mm APO Macro