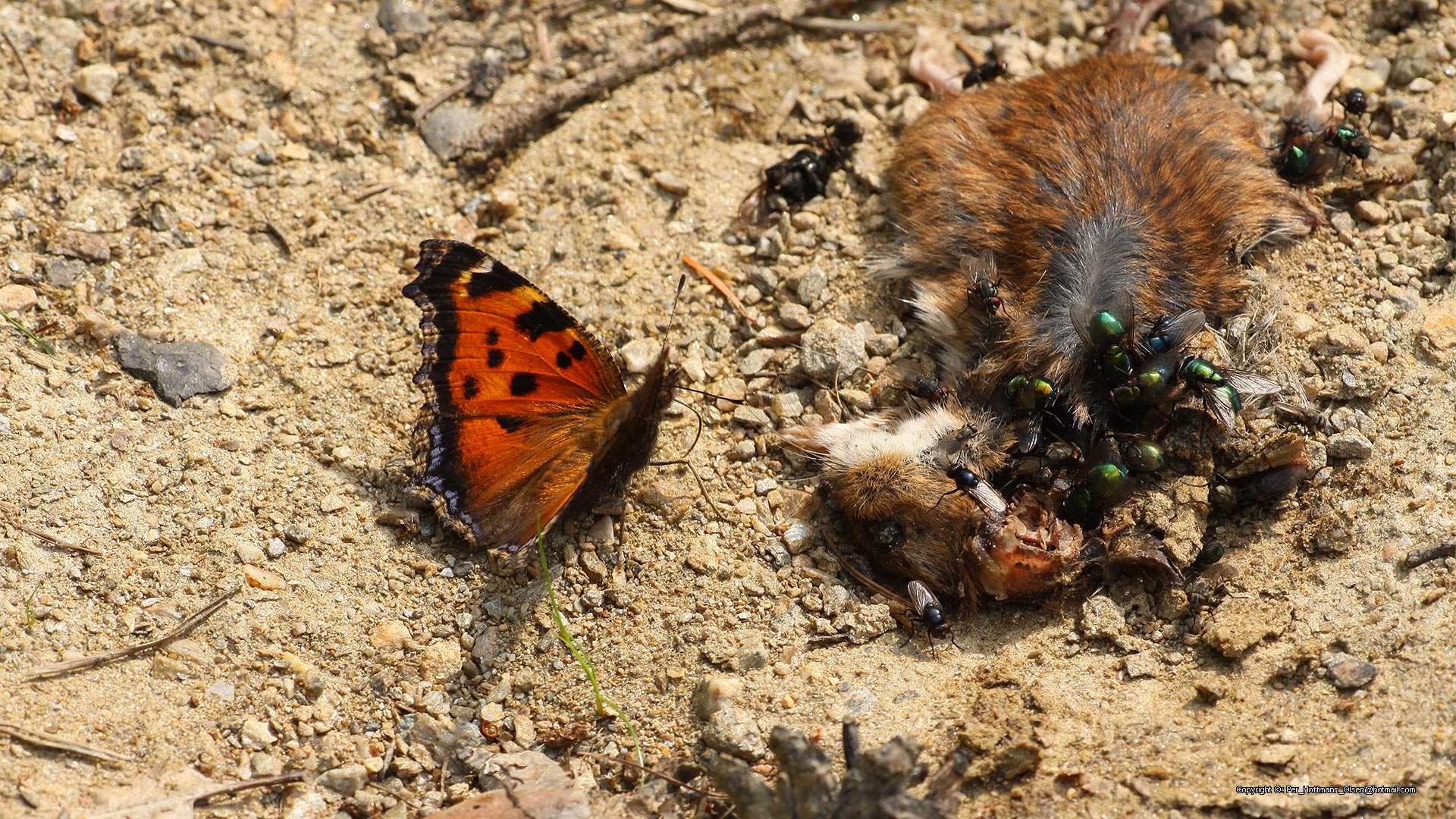 Flight-period Central Europe: from July to September
 

Jan

Feb

Mar

Apr

May

Jun

Jul

Aug

Sep

Oct

Nov

Dec

Imago
Conservation Status in Austria: Regional Extinct (RE)
| | |
| --- | --- |
| English: | Scarce Tortoiseshell |
| German: | Östlicher Großer Fuchs |
| Danish: | Østlig takvinge |
| Date: | 13/07/2013 |
| Location: | Austria, Niederösterreich, Ober-Danegg |
| | |
| Copyright: | Per Hoffmann Olsen |
| Camera: | Canon EOS 50D |
| Lens: | Sigma 150mm 1:2.8 APO Macro |
| | |
Identification help
This species is very rare in Austria. During the 2014 summer a massive migration of N. xanthomelas was observed in the North-West of Europe. Austria is not exactly in the Nord-West of Europe, and this photo was taken in 2013 - so, anyway.
In the field its difficult to distinguish between a polychloros and xanthomelas. If you compare wings, like in this comparison photo, it is clear: to the left its N. xanthomelas - to the right the N. polychloros.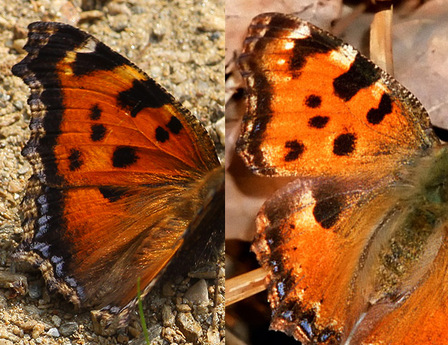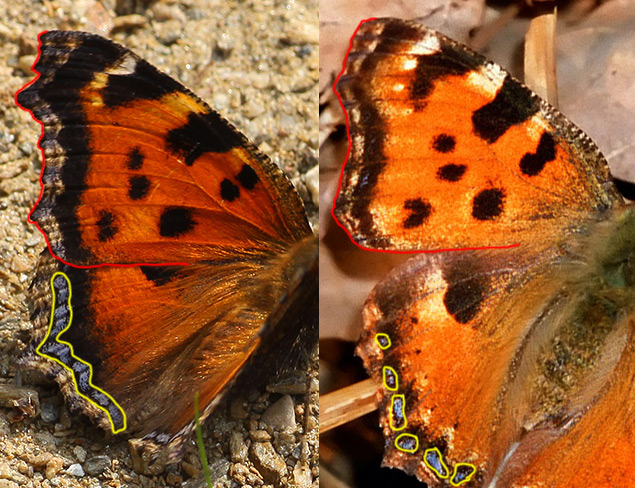 Use mouse-over to see comments.
I stumbled upon this in Austria in July 2013 - took it as the N. polychloros. First in 2017 i looked at it again - and i was surprised to find the N. xanthomelas.
Although the flight-period is around July until September, hibernated species could appear in May.
Read more here: Nymphalis xanthomelas (Esper, 1781) French with English abstract.