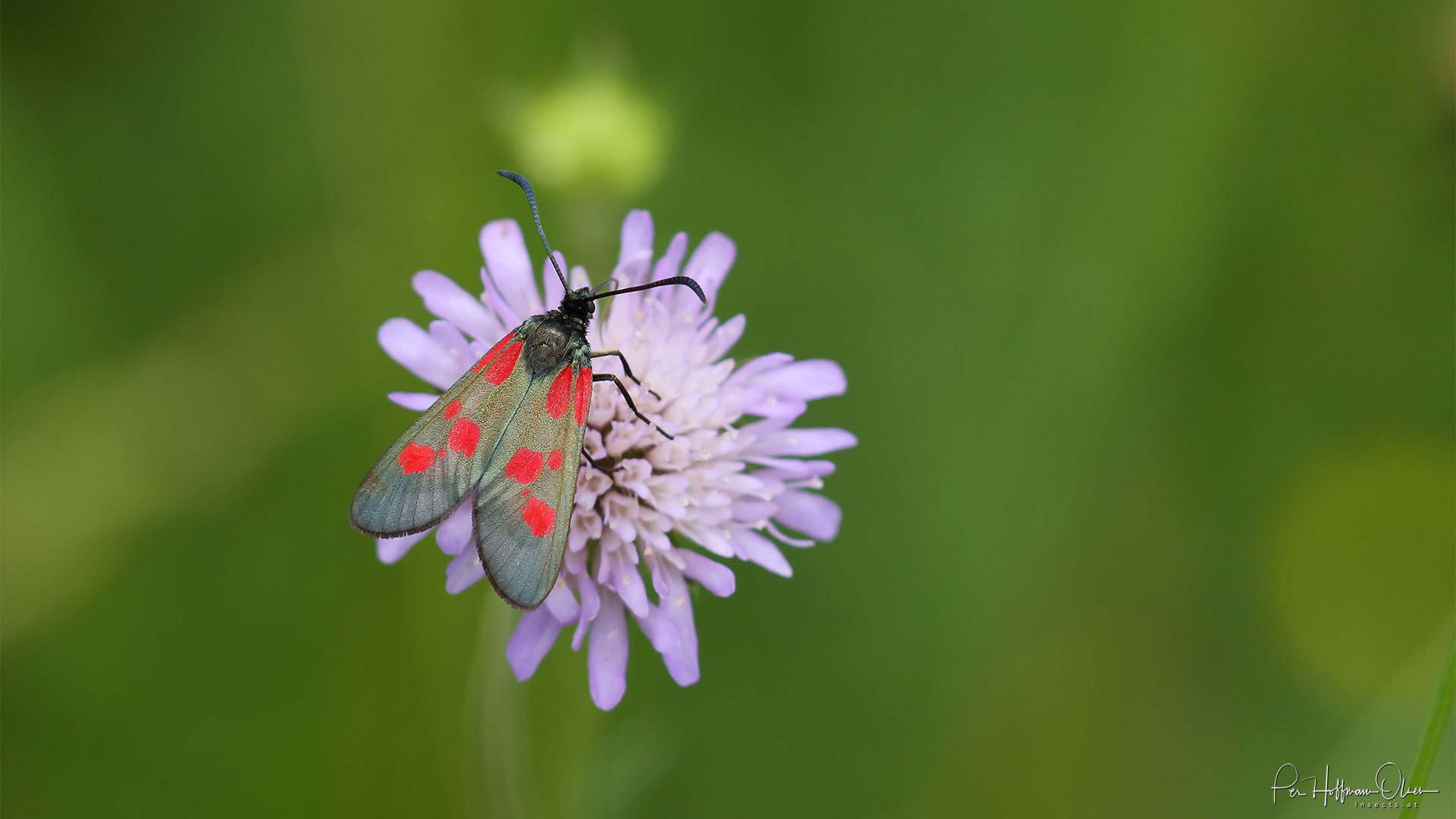 My first ever sight of the Z. viciae. The third spot is relatively small compared to the fourth and fifth. The wings are slightly transparent.
Flight-period Central Europe: from June to Mid August
 

Jan

Feb

Mar

Apr

May

Jun

Jul

Aug

Sep

Oct

Nov

Dec

Imago
Conservation Status in Austria: Near Threatened (NT)
English: New Forest Burnet
German/Austrian: Kleines Fünffleckwidderchen
Danish:
Image: 1920x1080
Location: Austria, Wien, Gütenbach
Date: 08/06/2018
Copyright: Per Hoffmann Olsen
Camera: Canon EOS 7D
Lens: Sigma 150mm APO Macro
Very similar to Z. lonicerae and Z. trifolii
The antennas are not that thick and club-like compared to Z. trifolii
The fourth spot is more formed like a square than a spot.